Profile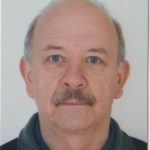 Giorgio Bindoni
Curriculum Vitae
Education

Kindergarten, Primary school and first Junior High in Madrid, Spain Second Junior High in Palermo, Italy Three more years of Junior High in Rome, Italy Three years of Senior High at the "Nunziatella" Military School in Naples, Italy the oldest Military School still active in the world, founded in 1787.

Qualifications

Classical Lyceum Diploma - Bachelor of Science in Aeronautical Sciences - Master Degree in Management and Organization - Military Pilot on fighter jets, multi engine propeller airplanes and helicopters - Air Accident Investigator - Lead Auditor Aerospace - Lead Auditor Quality Management Systems - Helideck Inspector - Airport and Heliport Inspector - Crew Resource Management (CRM) Instructor - Aircraft and Rotor-craft Airworthiness Inspector

Work History

1970 to 1995 - Pilot and Staff officer in the Italian Air Force 1996 to 2003 - Chief Aviation Safety Unit in the Department of Peacekeeping Operations, United Nations - New York, USA 2003 to 2005 - Director SkyLink Italy - Rome Italy

Current Job

2005 to date - Principal and Lead Auditor of AviaSafety Consulting International

Employer

  AviaSafety Consulting International

Working languages: Italian, English, French, Spanish, Portuguese and Russian.

Consulting, Auditing and Training on Aviation Management, Offshore Operations, Air Transport, Search and Rescue (SAR), Quality Assurance, Safety Management Systems (SMS), Crew Resource Management (CRM), Regulations Compliance, Accident Prevention and Flight Safety Foundation Basic Aviation Risk Standard (BARS) Audits for members of the International Association of Oil and Gas Producers (IOGP), Mining Corporations, National and European Governmental and Non-Governmental Organizations, Airlines and Private Air Operators; Inspecting  Airports, Heliports and Helidecks;  Conducting Air Accident Investigations; Consulting on Air Accident Investigations for Juridical Entities; Public and Private Organizations; Individuals and Groups of Individuals.

Tutoring Airbus Internal Auditor Courses since 2014.
Favourite thing to do in my job: Fly

About Me: I am a fighter jet and helicopter pilot. I am curious above all. I pursue the "why" on anything. My motto is: "Nothing is perfect, but everything is perfectible".

Read more

I was born in Spain from Italian parents.  I grew up in Madrid.  I flew fighter jets and helicopters for the Italian Air Force.  I live in Ayr since 2003.  I like motor racing and football. When I am not away for work, I like to take long walks to keep fit.  I like cooking and baking. I like amateur photography and I am member of a local Photo Club

I love being a STEM Ambassador because I love the opportunity to transfer my work and life experience to the younger generations.

My Work: I am a former pilot. Now I audit airlines and helicopter companies to verify they fly and maintain their aircraft safely. I also inspect aircraft, airports, heliports and offshore helidecks. I am also an air accident investigator

Read more

I am a Pilot, Air Accident Investigator, and a full time Auditor in the field of Aviation.

My job consists in visiting airlines and helicopter companies all over the world to verify that their organization, safety management system, flight operations, training, and maintenance are conducted in accordance with applicable rules, regulations and international standards. I also inspect airplanes and helicopters to verify that they are in acceptable flight conditions, have all the equipment required and their maintenance history is up to date.

My job also includes inspecting airports, heliports on land and helidecks offshore to verify that they are constructed, operated and maintained in accordance with applicable regulations and standards.

I have conducted audits and inspections in 59 different countries over 5 continents.

I flew fighter jets and combat search and rescue helicopters for the Italian Air Force for 25 years.  I left the Air Force with the rank of Colonel.

After the Air Force, I worked at the United Nations in New York for 8 years as Chief of the Aviation Safety Unit in the Department of Peacekeeping Operations (DPKO).

I have been an independent auditor for the last 17 years.  My company is called AviaSafety Consulting International.

All in all, I have 50 years of experience in Aviation.

My Typical Day: When I am at Home: I get up around 7:15 I listen to a morning program on the Spanish Radio while I do my morning exercise routine (45 minutes on Monday, Wednesday and Friday - 10 minutes stretching on Tuesday, Thursday and Saturday - Sunday rest :) Shower, breakfast and then I work at my computer until lunch time. In the afternoon I go for my daily walk (minimum 3 km - maximum 8 km) then I relax reading. In the evenings I watch a bit of TV and then I go to bed about 10:30 pm. When I am abroad for work: I normally stay at a hotel. I get up around 6:30 shower, shave and then go for breakfast, where I meet with the rest of my team. After, we go to the offices of the company we are auditing and work until 6 or 7 pm. Return to the hotel and have dinner chatting about the events of the day. I normally go to bed around 10 pm to have a nice night sleep and be ready for another long day at work.

Read more

I have two typical days, one when I am working from home in Ayr, one when I am travelling to conduct an audit, normally abroad.

When I am home I wake up around 7:15 I listen to a morning program on the Spanish Radio Cadena Cope for about 20 minutes in bed (I like to enjoy the first minutes of the day still in bed slowly waking up) then I do my morning exercise routine using elastic bands for 45 minutes on Mondays, Wednesdays and Fridays. On Tuesdays, Thursdays and Saturdays I do stretching  for about 10 minutes. On  Sundays I rest 🙂

I then have a shower, shave, get my medicines and have breakfast with cereals, fruit, goats milk and yogurt. In the morning I work at my computer until lunch time preparing audit reports or preparing training material, normally in the form of Power Point presentations.

This is my work space at home.

In the afternoon I go for my daily walk (minimum 3 km – maximum 8 km) then I relax reading or playing with the Xbox or doing some work at home. In the evenings I watch a bit of TV and then I go to bed about 10:30 pm.  When there is football or F1 or Moto GP races I watch them.  I support Real Madrid and AC Milan and watch their games every time I can.

When I am abroad for work I normally stay at hotels with the other members of my team.  I get up early, around 6:30, shower, shave and then go for breakfast, where I meet with the rest of my team. After, we go to the offices of the company we are auditing.  We introduce ourselves and start the working day with a briefing to illustrate the audit procedures and to establish the actions for the day.  The audit work is very intense and times literally flies away.  Lunch is normally based on sandwiches or similar and takes 30 minutes or less.   Then we continue work until 6 or 7 pm. I then return to the hotel and have dinner chatting about the events of the day with my team. When abroad there is not much chance to watch TV or relax, but I like to read for a while before going to sleep to wash my mind from the events of the day. I normally go to bed around 10 pm to have a nice night sleep and be ready for another long day at work.

My Interview

How would you describe yourself in 3 words?

Passionate, Stubborn, Explorer

What or who inspired you to follow your career?

My passion for flying

What was your favourite subject at school?

Geography

What did you want to be after you left school?

A pilot

Were you ever in trouble at school?

Yes

If you weren't doing this job, what would you choose instead?

Flight Dispatcher

Who is your favourite singer or band?

Queen

What's your favourite food?

Italian

What is the most fun thing you've done?

Fly aerobatics

If you had 3 wishes for yourself what would they be? - be honest!

Have a small farm with some land and animals overlooking the sea; have my own helicopter and go flying every day; have lots of grandchildren

My profile link:
https://ias.im/u.252144
---
---
---
---