Profile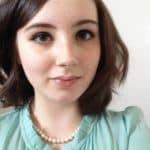 Emma Wilson
Curriculum Vitae
Education

I went to high school at Bathgate Academy in Scotland.
I then studied Neuroscience (the science of the brain and nervous system) at the University of Edinburgh.

Qualifications

High School:
Grades A-B at Scottish Higher Level in English, Maths, Biology, Chemistry, Physics and Art.
Grades B-C at Scottish Advanced Higher level in Biology and Maths.

University:
2:1 in Neuroscience (B.Sc.).

(I didn't learn anything about coding until I went to university even though I use it every day in my current job.)

Work History

I worked as a Tearoom Assistant at Almond Valley Heritage Trust in Livingston, Scotland during the summer whilst at university.

Current Job

I'm a Research Assistant at the University of Edinburgh. I've been working here since August 2019.

Employer

I'm currently employed by the University of Edinburgh and work as part of the CAMARADES research group. My projects include:

developing new tools to help scientists evaluate data from cell experiments
building a searchable and categorised living database of COVID-19 research (learn more here)
Favourite thing to do in my job: Coming up with new ideas and working out how to solve problems.

About Me: I'm a full-time scientist at the University of Edinburgh and a spare-time creative fiction writer.

My Work: I'm a data scientist with a background in neuroscience. I use machine learning and text mining to assess and improve the quality of scientific research.

Read more

I conduct research called systematic reviews. In a systematic review, we start with a research question (e.g. is drug X effective against disease Y?) and search online databases for all of the published research related to our question. We then summarise the findings and assess the quality of the research.

Depending on how broad your question is, you may find thousands of papers. These can take months – even years! – to read through in order to summarise the findings. By the time the scientists performing the systematic review have got their results, their findings may be out of date.

Many scientists want to build and use automation tools to speed up the systematic review process. This can include:

machine learning to categorise studies by the type of research that they perform
text mining to search the full texts of scientific studies and extract important information

In my work, I am currently training a machine learning algorithm to identify in vitro research (experiments performed on cells). It's currently 86% accurate and performs much faster than a human.

I'm also developing text mining tools to look for different scientific models. I use regular expression (also called regex) to do this. Regexes can be used as a 'find' or 'find and replace' tool to search for certain patterns of text.

Here's a link to a regex I created to look for oxygen-glucose deprivation, a commonly used in vitro model for stroke research (link to Regex101.com).

Recently I have also started a new project: building a categorised and searchable living database of all primary COVID-19 research. A living database means that it updated regularly when new research becomes available.

My scientific background is in neuroscience, which is why my projects are related to biomedical science, but systematic review is a method which can be used to identify studies and assess their quality and findings in any field of research.

My Typical Day: I don't think there's such a thing as a typical day when you're a scientist. Being a research assistant means that I get to work on a lot of projects and work with scientists from around the world. I don't work in a lab - I do my experiments on a computer.

Read more

I've been working at home during the lockdown. I really enjoy the flexibility of working at home but I do miss seeing my coworkers every day.

Below is a picture of my desk at home. Here you can see the computer where I do my experiments. I use two monitors to help me look at lots of data at once.

In the background, you might be able to spot my model brain. Despite working with data and code at the moment, my background is in neuroscience (the science of the brain and nervous system). Having this background helps me understand the data I'm working with, which comes from neuroscience or other types of biomedical research.

Aside from working with code, I also spend a lot of time generating data. This can include labelling scientific studies which I can then use to train the machine learning algorithm.

As a scientist, it's very important to communicate your data. Every two weeks we have a lab meeting. In these meetings, each member of the team takes turns to present what they have been working on. We can work together to solve problems and talk about our ideas.

Communication comes in other forms too. Scientists must present their data in journal articles and at conferences. Below is a poster I presented at a conference in Berlin.
My Interview

How would you describe yourself in 3 words?

helpful, analytical, resourceful

What or who inspired you to follow your career?

My project supervisors during my final year of university.

What was your favourite subject at school?

Biology and Maths

What did you want to be after you left school?

A doctor or a scientist (or both!)
My profile link:
https://ias.im/u.256035
---
---
---
---