Profile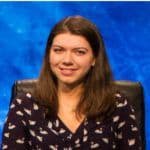 Emily Goddard
Curriculum Vitae
Education

1995-2004: Wilmslow Prep;
2004-2011: Withington Girls' School;
2011- : University of Edinburgh

Qualifications

GCSEs (2009): English; English Lit; Maths; Biology; Chemistry; Physics; Spanish; French; Latin; IT; FSMQ Additional Maths.
A-levels (2011): Biology; Chemistry; Maths; Spanish; General Studies.
Undergraduate Masters (2016): MChem (Hons) Chemistry with a Year in Industry.

Work History

My first job was as a Counsellor at London International Youth Science Forum (I'd been as a participant the year before). I did things like chairing talk sessions, leading day trips and generally being a point of contact for the participants. During the summer holidays at University I temped at a solicitors, doing data entry. I think my mum just wanted me out of the house while my brother and sister were studying for their school exams, but I really enjoyed it! In my fourth year I did a year in industry, and worked at MacFarlan Smith, a pharmaceutical company specialising in opiates. I worked in the small-scale labs, mainly on process improvement, especially making production of the drugs more environmentally friendly. There was a production plant on site too, so I could see my experiments being scaled up, and one was eventually used in production! Now, I demonstrate in first year labs at the University of Edinburgh, helping biologists and chemists with their lab courses, and marking their lab reports.

Current Job

Sunamp-funded PhD student and Public Engagement Scholar at the University of Edinburgh.

Employer
Favourite thing to do in my job: Using a thermal imaging camera — the pictures just look really cool!

About Me: Hi, I'm Emily! I'm a final-year PhD student at the University of Edinburgh. I like dancing, music, quizzes and cooking.

Read more

I usually live in Edinburgh, but since lockdown began, I've been at home with my family in Cheshire.

When I came to Edinburgh University in 2011 I started ballroom and Latin dancing. My dance partner is called Alistair and is from Zimbabwe. We've just come back from a big competition in Blackpool where over 750 couples from universities all over the UK were competing.

I also play the saxophone in the Edinburgh University Wind Band, which I really enjoy. Every year we go abroad on tour. The picture was taken in Ypres last year, it was about 30 degrees, so we were very pleased we could play in the shade!

My Work: I melt and freeze salts thousands of time to see whether we can use them to make batteries that can store heat in your house.

Read more

Have you ever used a handwarmer like the one in the picture above? You crack a metal disc and it solidifies and heats up. The material inside that pouch is a salt called sodium acetate trihydrate (or SAT for short). When it melts it takes in lots of energy, and then when it crystallises later, it can release all that energy as heat. It relies on a change of phase/state (between solid and liquid), so it's also known as a phase-change material (PCM).

There are three really important things I need to tell you now for my work to make sense:

A material's melting and freezing points are the same (usually!). Water freezes and melts at 0

°

C (we just give the solid form a different name — ice).
It doesn't have to be cold for something to freeze. I know this sounds obvious, but when I started my PhD I struggled with thinking about things freezing at high temperatures. What helped me was thinking about candle wax —imagine it running down the candle, and rather than saying it's hardening or solidifying, tell yourself that it's freezing.
I'll use the words freeze and crystallise to mean the same thing, my material going from a liquid to a solid.

My PhD is funded by a company called Sunamp who use PCMs to make heat batteries. If your house has solar panels, and you're making more energy than you need, rather than exporting it to the national grid, you could use it to melt the PCM in your heat battery. Then later, when the sun isn't shining, you can use it to heat your house or water. Think of a heat battery like a hot water tank, or a storage heater, but you can store much more energy in a smaller space.

The problem with each PCM is that they only work at the melting point of the material. This means that if you want a different temperature, you have to use a different PCM. Just like a rechargeable battery, you want your heat battery to work thousands of times, but a lot of PCMs won't melt and freeze perfectly every time, so after a few melt-freeze cycles the amount of energy you can store gets a lot lower — just like the battery in an old phone.

I work in the labs at the University of Edinburgh to find new materials and try to improve them. PCMs can have lots of problems — the material might not freeze at all once it's been melted, it might convert into different materials over time, or it might freeze so slowly it's very difficult to get any heat out of it.

I use both experimental and analytical techniques to try to make PCMs that will cycle repeatedly, and also to try to understand why they work (or don't in some cases!). If I'm really lucky and make one that works well, Sunamp will patent it, and it might end up in your house one day!

My Typical Day: At the moment I'm at home and busy writing up my PhD thesis. I miss the lab though! Usually I work in a lab at the University, but sometimes I visit Sunamp, who I'm making the materials for. If I'm in the lab, I'm probably mixing things together and then melting them, or looking at crystals I've made. If I'm at Sunamp, I might be telling them about experiments I've done, talking to their lawyer (he makes sure that nobody else can use my ideas), or doing an experiment hundreds of times bigger than I can do in my own lab.

Read more

I'm in the final year of my PhD, and at home on lockdown, so I'm spending a lot of time writing my thesis. That's basically a big report of all the work I've done over the last three years, and should explain why my work is new and important. When it's finished, I have to do an exam called a viva where two lecturers (one from Edinburgh and one from another University) will ask me questions about what I've done. Hopefully I'll pass that, and then I'll be Dr Goddard! It's nice to go back and put all my work together, like telling a story. It's not as much fun as being in the lab though…

This is what I would usually be doing though:

In a typical week I'll spend some of my time teaching in undergraduate labs (which I really enjoy), some time in the lab, and some at my desk in my office. My lab and office are at opposite ends of the building and on separate floors, so I try to be efficient, but it doesn't always work. Running between them helps to keep me fit!

In the lab, one of the first things I'd do with a new material is called a screen, where I have lots of tiny vials of PCM and add something different to each one, then melt and freeze them. If any seem to work better, I'll use a bigger vial (this is called scaling up and try again.

This time I might track the temperature with a temperature probe or thermal-imaging camera, or melt and freeze the material under a microscope so I can watch what's happening.

If I think I've made something new, I'll take my crystals to the x-ray lab. X-rays are really good for looking at the structure of a crystal, because they are small enough that they can bounce off the individual atoms. At the same time, I'll cycle the material so it keeps melting and freezing. By doing this, I can find out if I've made something new, and if it will work well hundreds of times.

I also go to Sunamp sometimes, as they're based just outside Edinburgh. Two undergraduate students are there doing a year in industry as part of their degree, so it's nice to say hello to them. Sometimes I'm just going for a catch-up, so Sunamp know what I've been doing and I know what they've been doing. Other times I'll go for a meeting with their patent lawyer. I'm very lucky that I have my name on patents from two materials I've worked on, proving that I played a part in their invention. The best days there though, are when I'm doing an even bigger scale up of my lab work. At the University, the largest amount I would ever work with is around 500 g, but at Sunamp I might use 20 kg. This stage is vital to see whether the work I've done might be marketable in the future. It's always nice to work with the Sunamp scientists, and feel like part of the team there too.

In the evenings, I might have a dance lesson or practice. On Wednesdays I have wind band rehearsals, which I always enjoy, although now our concert is only four rehearsals' away it's starting to feel very serious! Other nights I might go for a swim before I cook dinner, or mark lab reports.
My Interview

How would you describe yourself in 3 words?

Interested, adaptable, chatty

What or who inspired you to follow your career?

Going to the London International Youth Science Forum and being exposed to so many scientific jobs and areas

What was your favourite subject at school?

Spanish (but I liked all languages)

What did you want to be after you left school?

A patent lawyer (but now I worry I'd miss being in the lab too much!)

Were you ever in trouble at school?

No, I was always very good (and probably too busy, I did lots of sport and music)

If you weren't doing this job, what would you choose instead?

Organising events. I love talking to people and working my way through a checklist!

Who is your favourite singer or band?

Postmodern Jukebox (but I like a lot of big band music and jazz too)

What's your favourite food?

I'm not fussy, and like trying new things. Rhubarb crumble and custard if I had to choose

What is the most fun thing you've done?

Jumping off the pier in St Andrews (although the sea was freezing!). Or going to ceilidhs (Scottish dance with a caller who tells you what steps to do). I'd recommend a Scottish university just for a chance to go to one of those to be honest!

If you had 3 wishes for yourself what would they be? - be honest!

1. That the trains home to see family would always be running 2. That I could snap my fingers and be perfectly dressed and hair done (I'm not really a morning person!) 3. To be happy with the work I do, and not second-guess myself or think I should have done more when i know I've done my best

Tell us a joke.

A farmer asked his sheepdog to go and check on some sheep in a far away field. The sheepdog came back and said "There are 40 sheep in the field." "40?!" said the farmer. "I only put 36 in there." "I know," said the dog. "But I rounded them up."
My profile link:
https://ias.im/u.247382
---
---
---
---