Profile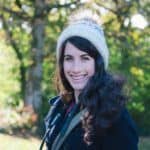 Debbie Daniels
Curriculum Vitae
Education

Cedars Upper School, Leighton Buzzard, Bedfordshire (GCSEs and A-levels)
University of Bristol (BSc and PhD)

Qualifications

10 GSCEs A-A*
A-levels: Biology: A*, Chemistry: A, Maths: A, Art & Design: A*
BSc (Hons) Biochemistry
MSc by Research in Biochemistry
PhD in Cell Biology

Work History

Canal boat cleaner (part time in the Uni summer holidays)
Human resources intern (straight out of uni)
Lab technician at the University of Exeter in Falmouth
PhD student

Current Job

Employer
Favourite thing to do in my job: Running experiments in the lab 😊

About Me: I'm a researcher at the University of Bristol studying red blood cell diseases

Read more

I'm 28 years old and I live in a flat in Bristol with my boyfriend. We have way too many house plants and I grow vegetables on our balcony in the summer – I love cooking and food so I's great to have our own fresh veg! I like to exercise in my spare time – at the moment I'm running and doing yoga, but it varies! I also like drawing and have recently taken up knitting 😊

My Work: My research involves growing red blood cells in the lab. This allows us to study how these cells are made in the body and what happens when this process goes wrong in red blood cell diseases 🩸 🧫

Read more

Red blood cells are the cells that carry oxygen from your lungs to all parts of your body, so when they don't work properly it can have a huge impact on people's lives. People with some blood diseases need to have their red blood cells replaced regularly by transfusion of healthy cells to survive. The aim of or research is to help these people by learning more about what goes wrong in red blood cell diseases so we can come up with new treatments. My current project is looking at studying a disease called beta thalassemia. This is a red blood cell disease caused by a fault in the part of the genetic code (DNA) that makes a molecule called beta globin, which normally allows red blood cells to carry oxygen. People with beta thalassemia cannot make enough beta globin, and some need transfusions to survive. The transfusions can make some patients sick in other ways, so it is important to try and find other treatments so that these people don't need as many blood transfusions. My work will help work towards this!

My Typical Day: After checking my emails in the office I'll usually head into the lab to take care of my cells and to take any samples I need for today's experiment. Once I've got to a good point in my experiment I'll take a break for lunch in the social area with some of my lab mates. In the afternoon I'll run my experiment and collect the information I need. I'll then finish my day analysing the data in the office while having a cup of tea!

Read more

7.30 am: Wake up and have breakfast in the flat

8.45 am: Walk to the Biomedical Sciences building – I'm really grateful that I live close enough to walk into work!

9 am: Get into the office and have a brief chat with my lab mates while checking my emails.

9.30 am: Head to the lab to take care of my cells and to take any samples I need for today's experiment. The cells grow in plastic containers called flasks and are surrounded by liquid which provides the food they need to grow. The flasks are kept in an incubator to keep them warm– sometimes we have lots of cells growing at once so the incubator can get very full (see photo)!

11 am: Start preparing for my experiment – we do lots of different types of experiments and they are usually a multi-step process that can take several hours.

12.30 pm: I'm at a point in my experiment where I have to leave the cells on ice for an hour, so this gives me time to have some lunch in the social space with some of my lab mates.

1.30 pm: After lunch I finish the last few steps of my experiment before I take my samples o be measured on a piece of equipment called a flow cytometer. It puts the cells in a stream of fluid that passes next to a laser beam, and this laser beam can give me lots of measurements to provide me with information about the cells.

4.30 pm: Once I've finished running the experiment I head back to office and download the data onto my computer so that I can analyse it – usually with a cup of tea in hand! Sometimes I make some graphs and charts to show the results of my experiment more clearly to my boss or my colleagues.

6 pm: After I do any preparations in the lab I need for the next day it's time to head home!
My Interview

How would you describe yourself in 3 words?

Food loving scientist!

What or who inspired you to follow your career?

I'm not one of those people that always knew what they wanted to do – I wanted to learn more about how life works at a molecular level so I chose to study Biochemistry at University, but it took me a while to find my feet in a research career, and I'm still learning more every day!

What was your favourite subject at school?

I was a bit of an all-rounder at school so while I enjoyed science subjects I also loved Art – so much so I took it all the way up to A-level!

What did you want to be after you left school?

I think I just wanted to take it a step at a time and do something I thought I would enjoy at University that would also give me lots of diverse career options – studying a STEM subject was great for this!

Were you ever in trouble at school?

I remember getting a detention for calling a teacher by their first name – that's the worst thing I can remember so was clearly a pretty tame student!

If you weren't doing this job, what would you choose instead?

Probably something else science related but outside of the lab – perhaps a job in science policy or coordinating clinical trials.

Who is your favourite singer or band?

Ooh probably Bastille!

What's your favourite food?

Pizza every time 😊

What is the most fun thing you've done?

Me and my boyfriend like to travel so we've had some really fun holidays – most recently we travelled the entire length of Vietnam by train and camped in the 4th largest cave in the world, which was an amazing experience!

If you had 3 wishes for yourself what would they be? - be honest!

Ooh that's a tough one… I'd love a house with a garden one day so we can have pets – I grew up around loads of animals and I really miss it! I'd also wish for a never ending supply of Italian food and a 2-person camper van for trips round the UK with my boyfriend.

Tell us a joke.

What do you call cheese that doesn't belong to you? Nacho cheese!
My profile link:
https://ias.im/u.251840
---
---
---
---