Profile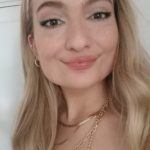 Briony Sayers
Curriculum Vitae
Education

I went to school in a town near where I lived, called King James's school! I did all of my GCSEs and a levels there! Then I did a biology degree at Aberystwyth university, and went straight to a PhD at Reading University.

Qualifications

All A and A* at GCSE (triple science, maths, english)

But! I then failed my A levels! I first got BEU, and then resat and got BBD. Then, I got a first in my Biology degree, and went straight to my PhD!

Work History

I've worked mostly in Gyms and as a lifeguard! Good money and great shifts! I also volunteered in a bookshop!

Current Job

I'm working as a PhD student, but I also tutor on the side!
Favourite thing to do in my job: Research and discovering new information!

About Me: I'm a PhD student, who loves nutrition, fitness, and bacteria!

Read more

I live in Swindon with my partner. We're both vegans who love hiking and camping! I used to live in Wales (for university) and I can't wait to live by the sea again!

My Work: I look at ways we can make people's guts healthier by looking at the bacteria in there! We look at fibre, and polyphenols - I'm working with the US Military to help reduce the likelihood of soldiers getting PTSD and Dysentery.

My Typical Day: My typical day involves getting up and going to the gym, before I get into my car and head to work! After a coffee, I end up usually getting my lab coat on and going into the lab and looking at processing different food products! I put them through a process that copies the human digestive tract, and then I use Human poo to test what bacteria likes these compounds!

Read more

My day varies lots – when I'm in the lab I can either start really early and work for a full day, or have shorter experiments that I have to check back on throughout the week!

One experiment, predigestion, means I will get to the lab for 6am, having prepped my work station the day before, and get started! I'll add lots of chemicals to a food, for example, cocoa powder, and then at the end of 2 days of shaking, stirring and processing I freeze dry it, ready to use as a substrate in a gut model!
My Interview

How would you describe yourself in 3 words?

Enthusiastic, interested, kind

What or who inspired you to follow your career?

My love of human health!

What was your favourite subject at school?

Biology or Music

What did you want to be after you left school?

A scientist

Were you ever in trouble at school?

No

If you weren't doing this job, what would you choose instead?

I'd like to have run my own cafe!

Who is your favourite singer or band?

Shania Twain

What's your favourite food?

A special pasta that my boyfriend makes

What is the most fun thing you've done?

Cliff jumping in Croatia

If you had 3 wishes for yourself what would they be? - be honest!

Honestly? Infinite project funding, the ability to teleport, and I'd love to have my own little cottage I could do up!

Tell us a joke.

What do you call an educated dinosaur? A diplomadocus!!
My profile link:
https://ias.im/u.255806
---
---
---
---